Recommendation Letter Guidelines for Specific Fellowships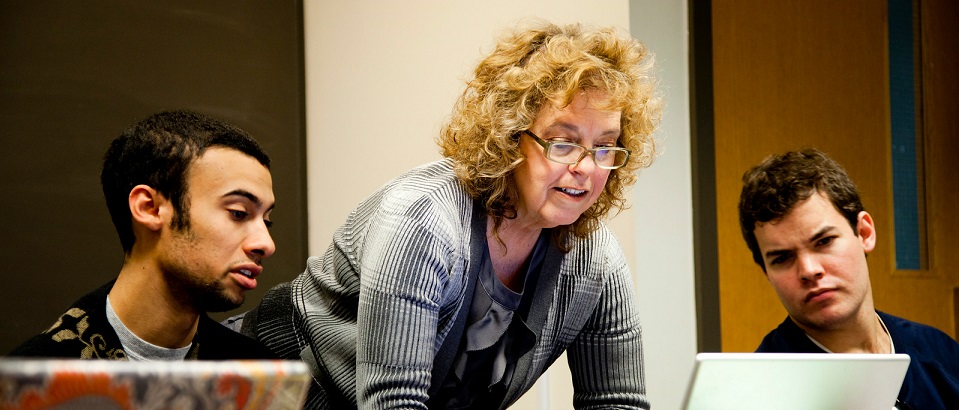 In addition to the guidelines stated in "Tips for Writing a Strong Letter of Recommendation," we have provided you with a list of the most common fellowship categories for which LMU students are likely to apply. Each organization looks for something different, so browsing through the categories below will help you tailor your letter of recommendation.
The Fulbright expects students to have a maturity of character for a successful study abroad experience whether it includes teaching English, doing research or earning a graduate degree. Students must hold a bachelor's degree for this experience. Letters of recommendation should reflect a student's
Strong level of knowledge and potential for future growth in the chosen field
Ability to carry out research (if applicable) and think and write analytically
Emotional stability, maturity, motivation and seriousness of purpose
Appropriate linguistic preparation and ability to adapt to a different cultural environment
A proposed project that is feasible and has merit
Likelihood of making a favorable impression as a United States citizen abroad
See this link for more about writing letters of recommendation for Study/Research Grant applicants: Writing Strong Letters of Recommendation for the Fulbright Study/Research Grant
See this link for more about writing letters of recommendation for English Teaching Assistantship applicants: Writing Strong Letters of Recommendation for the Fulbright ETA
---
The Gates Cambridge Scholarship is looking for students wanting to attend graduate school at the University of Cambridge for one to four years. Leaders who discuss global concerns such as social equity, health, and the role of technology are especially encouraged to apply. Letters of recommendation for this scholarship should reflect
The student's aptitude for advanced research analysis, and creativity at defining and solving relevant problems
The ability of the student to use his or her education "for the benefit of others and to improve the common weal"
Your opinion of the student's language proficiency if the applicant's native tongue is not English
---
The Goldwater Scholarship expects the students to have proven academic excellence and a drive to achieve a Ph.D. in science, technology, engineering or math. Students who wish to pursue a clinical degree only (i.e. an M.D.) are not typically competitive. Students may apply as a sophomore or junior. Strong recommendation letters for this scholarship evince the student's
Potential and intent for a career in mathematics, the natural sciences, or those engineering disciplines that contribute significantly to technological advances
The ability and desire to pursue advanced degrees in the sciences and engineering
Developed career objectives and involvement in an academic program that fosters the student's ability to make a significant contribution to the chosen field
Outstanding academic performance, maturity, initiative, and motivation
Recommenders are invited to watch this short video on letter writing for the Goldwater Scholarship. Read more tips and suggestions, inlcuding examples of successful and unsuccessful letters here.
---
The Marshall Scholarship expects the student to have an excellent academic record and a strong desire to study at an institution in the United Kingdom. Recommenders should speak to the student's
Intellect and character as evidenced both by the candidate's scholastic attainments and by his or her other activities and achievements
Preparation for the proposed course of study, particular in upper-level course work, and demonstrated strength in the major field
Ability to play an active part in the life of the UK university, with potential to make a significant contribution to his or her own society
---
The Mitchell Scholarship is looking for students with an interest in attending graduate school in Ireland. Two important areas to focus on are service and leadership. In addition, recommenders should speak to the student's
Achievements in academics, leadership and service
Ability and maturity to pursue advanced study at an Irish university
How his/her proposed plan of study could contribute to US-Ireland relations (if relevant)
---
The NSF Graduate Research Fellowship Program considers the value and efficacy of the student's research project. They look for intellectual merit and broader impacts the research may provide. Recommenders should comment on the student's
Potential and intent for a career in science, mathematics, or engineering, with specific attention to research ability or teaching aptitude (includes some areas of psychology)
Ability and desire to pursue a Ph.D. in science, mathematics or engineering and make contributions to research in the field
Demonstrated excellence in academics, especially as reflected by research experience, GPA, GRE scores, or other appropriate qualitative or quantitative data.
---
The Rhodes Scholarship is the highest academic accolade a young scholar may receive. Of utmost importance is a desire to study at the University of Oxford. Strong letters for this scholarship address the student's
Proven intellectual and academic quality of the highest standard (4.0 GPA or close)
Integrity of character, and demonstrated interest in and respect for their fellow beings
Ability to lead and the energy to use their talents to the full
---
The Truman Scholarship is for students interested in a career in the government, education, the military and non-profit public service organizations and advocacy groups. Criteria are dependent on the letter you are writing, and are well-documented on your nominee's cover letter. Potential topics include commentary on the student's
Leadership abilities and potential
Commitment to a career in public service
Prospects for continuing academic success
Recommenders are invited to watch this short video on letter writing for the Truman Scholarship.
---
The Udall Scholarship expects students to be concerned about environmental public policy or be of a Native American or Alaska Native descent with an interest tribal public policy or Native health care. Letters should attest to the student's:
Evidence of and continued potential for academic success
level of interest in the environment (or Tribal public policy or Native health care)
Communication skills, especially as they might be employed in relation to chosen career path
Potential to have an impact on his or her field.
---
Additional Resources

Joe Schall has an excellent commentary on what specific national fellowships are looking for in a letter. Please see chapter 6 of his online resource manual, Writing Recommendation Letters.


*Sources used to compile guidelines include the materials distributed by the National Association of Fellowship Advisors and Writing Recommendation Letters by Joe Schall.