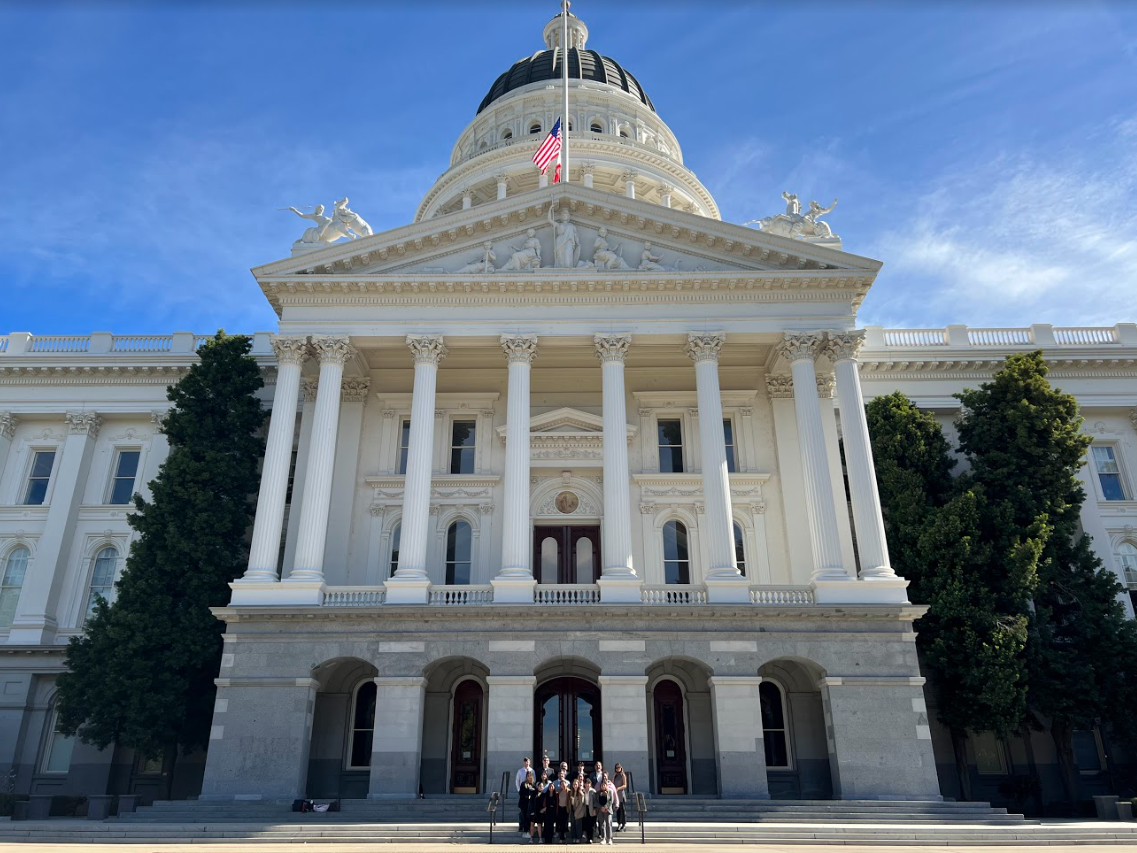 For over 65 years, the Sacramento Seminar has brought students from several colleges and universities together for a three-day program focused on policy and politics. Students engage in meaningful discussions with state executives and legislators, legislative staff, campaign strategists, and lobbyists who work in California politics and the journalists who cover it. Students also meet LMU alumni who offer insight into potential pathways for careers in government, law, education, and non-profit work.
2024 Sacramento Seminar
Sunday, February 25 to Tuesday, February 27
California State Capitol
StudyLA invites all students interested in social impact careers in public service to apply.
Eligibility
The program is open to all LMU students with a demonstrated interest in public service, public policy, or state and local politics. Preference is given to political science majors and minors. Students interested in applying to the post-grad Capital Fellows Programs are highly encouraged to apply to the Sacramento Seminar.
Requirements
The Sacramento Seminar takes place during spring break. Students are expected to arrive in Sacramento on Sunday afternoon and stay through the duration of the program on Tuesday afternoon.
Students enroll in POLS 4380: California Politics, a two-unit course taught by Dr. Fernando Guerra in the spring semester. The course provides an overview of California government institutions, structures, and processes with an emphasis on contemporary policy and politics. Students meet once a week, every other week leading up to the trip and again two more times after the trip.
Expenses
StudyLA covers the cost of airfare, hotel accommodations, and ground transportation in Sacramento for all LMU students through the generous support of David A. Roberti '61.
David A. Roberti '61 was elected to the California State Assembly in 1966, becoming the youngest legislator elected to office at 26. He was elected to the State Senate in 1971, serving as Senate Majority leader (1976-1980) under Governor Jerry Brown and as Senate President pro Tempore (1980-1994) under Governors Jerry Brown, George Deukmejian, and Pete Wilson. In 2016, LMU honored Roberti with the President's Award in recognition of the legacy he left behind in Sacramento and the one he is creating at LMU. StudyLA would like to extend our gratitude to The Honorable David A. Roberti '61 for his ongoing support of the Sacramento Seminar.
Application
The application for the 2024 program will open during the fall semester. Check back here.
Priority Deadline: October 27
Applications submitted after the deadline will be considered on a rolling basis.
For more information about the Sacramento Seminar and the application process, contact:
Lydia Lopez Wolfe at lydia.lopezwolfe@lmu.edu