Work for the Writing Center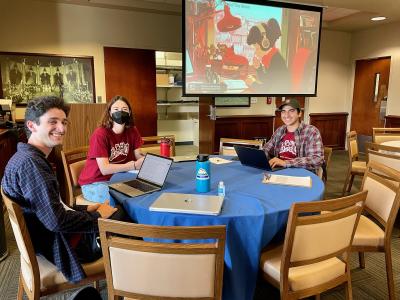 The Writing Center staffs undergraduate and graduate students from LMU as peer writing tutors. We try to employ a team that is representative of the diversity of the LMU community, and students from any major/in any degree program are encouraged to apply.
Writing center scholarship shows that "peer tutoring [is] a form of liberal education for peer tutors themselves... that endures years, even decades, after graduation" (Hughes, Gillespie, and Kail 14). Take it from one of our alumni tutors: "Tutoring other students has given me countless ideas of how to improve my own writing and work with others in the future."
The Writing Center is accepting applications year round, although we typically do most of our hiring in late spring or over the summer for the upcoming academic year. You may not receive a prompt response to your application. If interested in joining our team, complete the application form below.