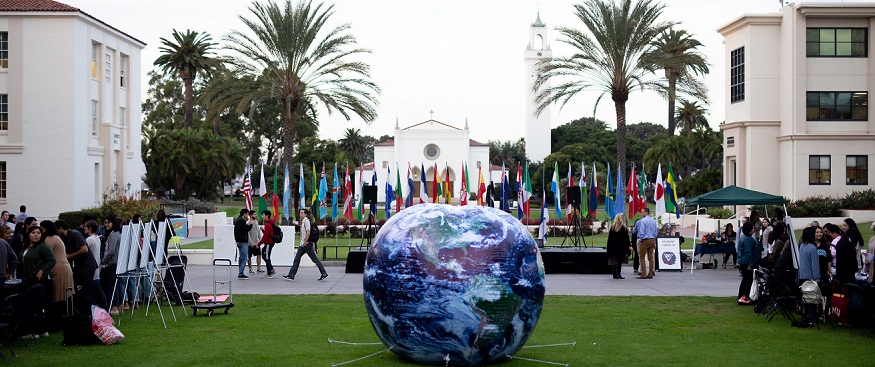 Campus Deadline: March 1, 2023
National Deadline: March 9, 2023
The March 2023 deadline is for programs or internships that start between May 1, 2023 to April 30, 2024. This cycle encompasses Summer 2023, Fall 2023, Academic Year 2023-2024, and Spring 2024 programs or internships. The national application deadline is Thursday, March 9, at 11:59 pm Pacific Time.
Gilman Scholarship Info Sessions
Application Workshops*
*Students who participate in all three workshops will automatically fulfill the LMU GIG requirements. Those who cannot attend can schedule individual essay review sessions with ONIF.
Description
The U.S. Department of State's Benjamin A. Gilman International Scholarship Program enables students of limited financial means to study or intern abroad. The program aims to encourage students to study and intern in a diverse array of countries or areas and world regions. The program also encourages students to study languages, especially critical need languages (those deemed important to national security). Veterans of military service are encouraged to apply, and preference is given to veterans when other factors are equivalent. By supporting undergraduate students who have high financial need, the program has been successful in supporting students who have been historically underrepresented in education abroad.
Eligibility Criteria
Amount
Maximum scholarship awards are $5,000, with the potential of an additional $3,000 to study a critical need language.
Application Process
For official information on the Gilman Scholarship, which supersedes any information provided here, please visit their website.
Gilman-McCain Scholarship
National Deadline: January/March
Gilman-McCain, named after the late senator John S. McCain from Arizona, provides awards of $5,000 for child dependents of active duty service members to study or intern abroad on credit-bearing programs.
Open to child dependents of active duty service members who receive any type of Title IV federal financial aid, including Federal loans, during the time of application or provide proof that they will be receiving Title IV federal financial aid during their study abroad program or internship.
Contact ONIF for more information and application support.
Resources