Cities and the Environment (CATE) is a web-based journal that provides an international forum for urban researchers and practitioners to explore ecological theory, share relevant data, and exchange best practices. Industry sectors that this journal targets include the biophysical, social and educational aspects of urban management, landscape transformation and educational interventions. The ability of web-based publishing to reach the widest readership possible and the publisher's goal to keep this journal free of charge will produce a scholarly environment where the audience can exchange ideas and findings that contribute to continued positive urban transformations. Senior Editor and CURes' Executive Director Dr. Eric Strauss and the editorial staff at CATE welcome your submissions for review, ideas for themed editions, and opportunities for co-sponsorship of urban ecology symposia and meetings.
To find more information, browse articles, or submit a manuscript to the journal, please visit catejournal.org.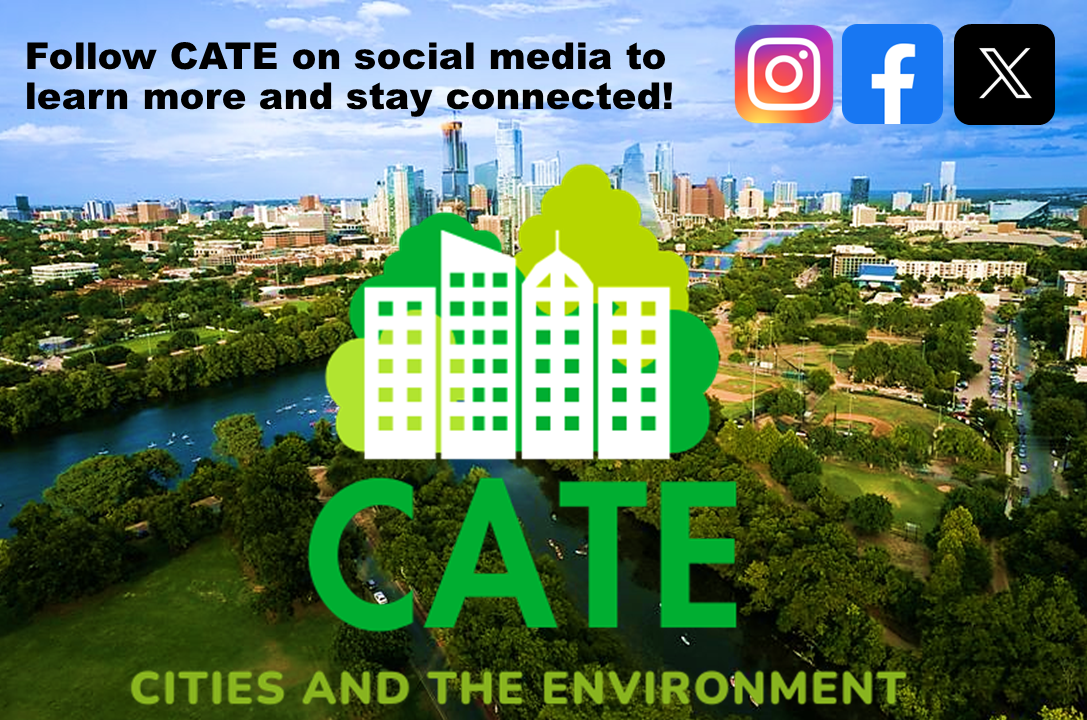 Learn more and stay connected with CATE on social media by following us on Instagram, Facebook, and Twitter!