Every year, CURes independent research students participate in the LMU Undergraduate Research Symposium, which provides the opportunity to communicate their findings to a broad audience.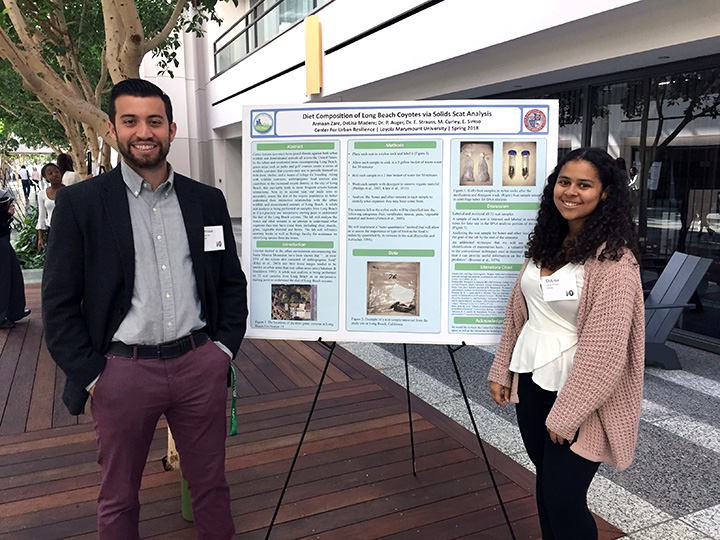 Armaan Zare (LMU '18) and DeLisa Madere (LMU '20) present their work on coyote scat solids analysis as part of the City of Long Beach coyote assessment project.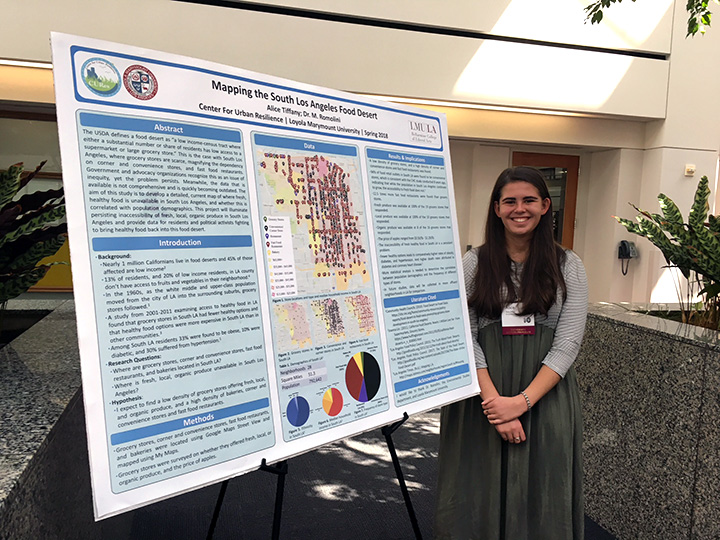 Alice Tiffany (LMU '21) investigating the distribution of healthy food options to better understand food deserts in Los Angeles.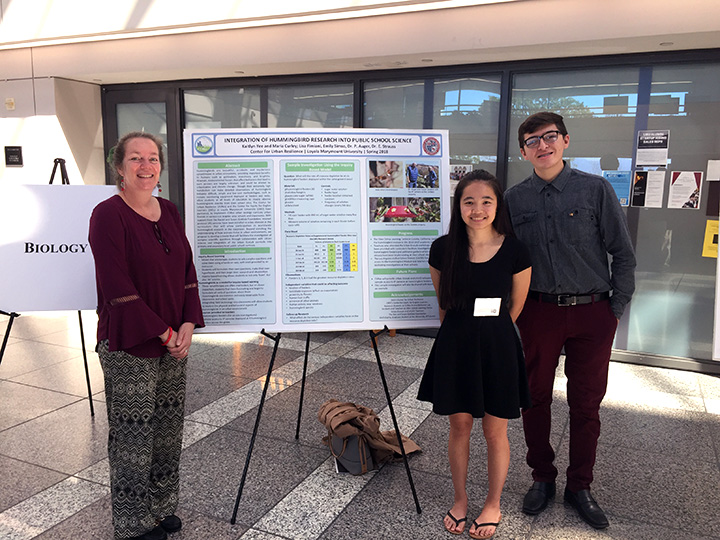 Maria Curley (CURes Education Specialist), Kaitlyn Yee (LMU '18) and David Ramirez (LMU '21) present their work on hummingbird metabolism and activities.