CURes is proud to announce that we now have a Virtual Hub! Hosted by LMU's Digital Commons, our database serves as a growing index of our research, educational materials, and recommended resources. Please feel free to explore our page!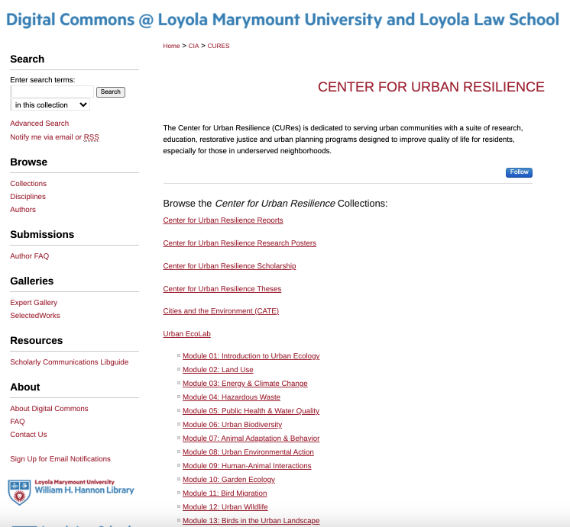 Questions or concerns? Let us know at CURes@lmu.edu
CURes thanks our partners, Edison International, for their support!