ONIF Alumni Spotlight
May 10, 2019
Name: Delphert Smith
Degree: B.A. in Communication Studies
Graduation Year: 2018
Fellowship Award: California Senate Fellows Program. A program which gives you first hand experience in creating policy. Del Smith works for Senator Anna M. Caballero, who represents the 12th Senate District of California.
What are your current or future career plans? I plan on pursuing a JD program. Following this, I plan on pursuing a career in public policy
What have you enjoyed most about the program? The Senate Fellowship program gives you the opportunity to interact with numerous individuals each day. No day is the same. I enjoy the intensity of the program, and having the ability to get a first-hand experience creating legislation.
What has been the most challenging part of the program? The most challenging aspect of the program was learning the process of how a bill becomes law. The process is extremely intricate, however, the fellowship prepares you for all the work you will be tasked within your individual office. I have been provided the resources to succeed quickly.
What advice do you have for future applicants? A piece of advice I would give to future applicants is do not allow your major to inhibit you from applying! As a Communications major, I was hesitant to apply although I had experience in the realm of policy. However, working in the Legislature is a completely different experience and everyone comes in with a clean slate, no matter your major.
What would people be surprised to know about you? One thing that may surprise people about me is my policy work in Agriculture. Being from Los Angeles, the most populous city in the state, learning about the complexities of Agriculture have been fascinating. Few know this, but California produces 99% of several fruits, vegetables, and grains in the entire world!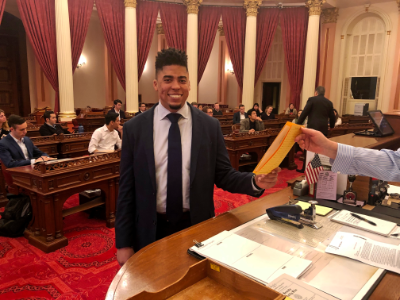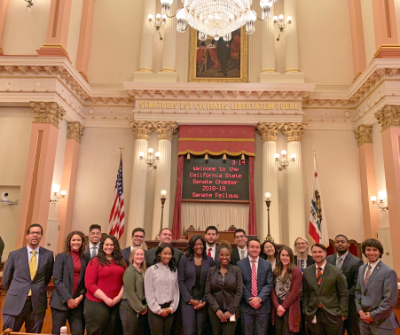 ----------------
The Capital Fellows Program offers nationally recognized public policy fellowships in policy-making and development in each branch of government. Capital Fellows are placed at some of the highest levels of California state government and assist state legislators, senior-level executive staff, and court administrators with a broad range of public policy issues and projects and are typically given assignments with a significant amount of responsibility and challenges. For more information, visit https://www.csus.edu/calst/programs/ or contact ONIF.