ONIF Student Spotlight
April 30, 2021
Name: Hallie Ryan
Pronouns: She/her/hers
Degree: BS Biology
Graduation Date: May 2020
Fellowship Award: Fulbright English Teaching Assistant Program to Spain
What are your current or future career plans? I am going to be applying to medical school this coming year, but in the meantime, I hope to find a job working at a bilingual clinic or community organization while I continue to study for the MCAT.
What have you enjoyed most about the program? So far, I have thoroughly enjoyed the opportunity for a new beginning this year. The experience of starting a job, getting to know my colleagues and students, and settling into a new city has been a breath of fresh air.
What was the most challenging aspect of the program? Although there are many challenges that come with living and working in a new place, I have struggled most with communicating across multiple languages. In my region of Spain, Galicia, the regional language of Galician is spoken in addition to Spanish. While mostly spoken inside the home in larger cities, I live in Santiago de Compostela, a smaller city particularly proud of its linguistic history. Here, Galician is spoken more often than Spanish in most settings. At first, this made almost any interaction more complicated while I tried to discern whether I was hearing Spanish or Galician. In recent months, however, this challenge has become a great place for conversation with my students, who love teaching me about their language and its history.
How has Covid-19 impacted your experience? The Spain Fulbright Program has been very supportive through the changes to the program due to Covid-19. The most significant impact was the delay of the program start date to January 2021, rather than September 2020, but despite having a shorter grant period and travel limitations, other grantees and I are making the most of the time we do have here and fully investing ourselves in our placement cities.
What advice do you have for future applicants? Take advantage of the long application process! This is a great opportunity to learn-- about yourself, your writing style, your story, and so much more. With applying to Spain specifically, I would recommend setting aside time during the process to research the different regions of Spain and their history to find out what specifically calls to you. There are unique features to each region of Spain, whether in the languages spoken, the international population present, or the ideologies practiced. Discovering what you are looking for in your experience will give you a clearer reason for pursuing the grant, and in the process, strengthen your application.
What would people be surprised to know about you? I think people would be surprised to hear that I am not a huge fan of public speaking, yet here I am teaching a dozen lessons every week to high schoolers!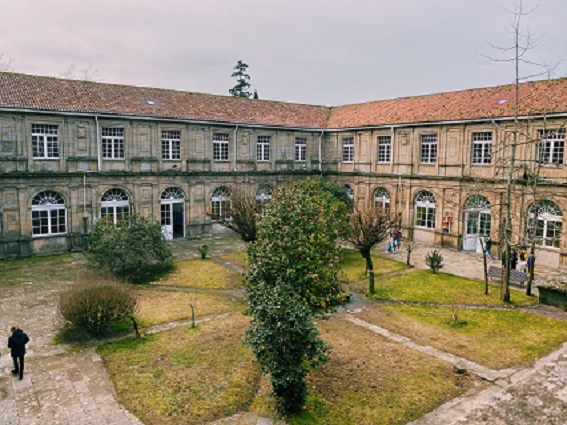 Caption: A picture of my school, which is one of the most famous secondary schools in the region, and very beautiful in my opinion.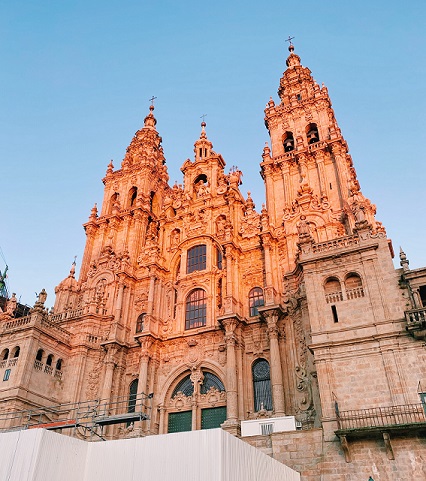 Caption: Cathedral of Santiago de Compostela, which I pass by on my walk to school every day.
----------------
The Fulbright U.S. Student Program offers research, study, and teaching opportunities in over 140 countries to recent graduates and graduate students. For more information, visit https://us.fulbrightonline.org/fulbright-us-student-program or contact ONIF.