ONIF Alumna Spotlight
November 16, 2018
Name: Nadine Iskandar
Major: Political Science
Minor: Women & Gender Studies
Graduation Year: 2017
Fellowship Award: I have received a Fulbright Study award to Belgium. I am currently studying at the University of Leuven for a Master in European Studies. My research project is an analysis of Muslim experiences in Belgium, in particular factors that lead to alienation and even radicalization and their responses to Belgian deradicalization and counter-terrorism efforts.
What are your current or future career plans? While I am unsure of what particular role I would like to have, I know I want to work in the field of countering violent extremism. I am also becoming more interested in emerging technologies, specifically AI, and the security threats these technologies could pose in the near future.
What have you enjoyed most about the program? I have enjoyed meeting fellow Fulbright scholars and learning about the inspiring projects and work they are doing. I feel very grateful to be a part of this community of like minded individuals.
What has been the most challenging aspect of the program? The most challenging aspect of the program thus far has been adapting to the cultural differences in Belgium. I am in a Dutch speaking region of Belgium, and that is quite culturally different to a French speaking part of Belgium. I am slowly learning that there is no single Belgian experience, rather that each region, and even town, has its own unique culture to share.
What was the most challenging part of the application process? Fitting everything into one page!! Find an excellent editor who can help you put everything into the compact space that Fulbright asks for.
What advice do you have for future applicants? Don't let the fear of rejection keep you from applying! Even if you don't get the award, you will learn so much about yourself and your passions just from applying. At the end of the day, it's really not about the award, but the personal growth you experience just from going through the process.
What would people be surprised to know about you? I don't speak a word of French or Dutch!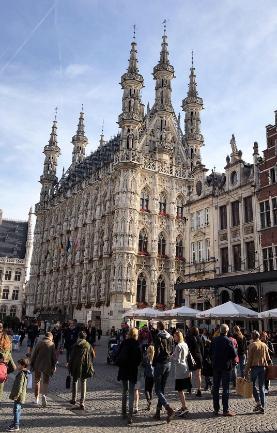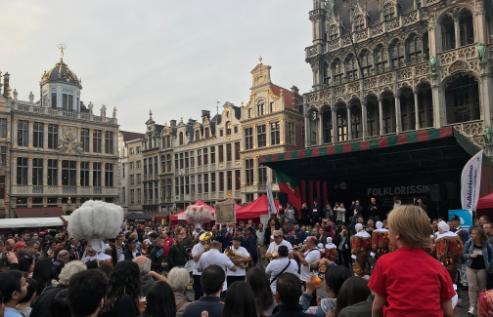 ----------------
The Fulbright U.S. Student Program offers research, study, and teaching opportunities in over 140 countries to recent graduates and graduate students. For more information, visit https://us.fulbrightonline.org/fulbright-us-student-program or contact ONIF.