ONIF Student Spotlight
April 16, 2021
Name: Edgar Grajeda
Pronouns: He/his/him
Degree: MA in Educational Studies
Graduation Date: August 2019
Fellowship Award: Fulbright English Teaching Assistant to Taiwan
What are your current or future career plans? As an English Teaching Assistant, I am currently working at a local elementary school in Taipei, after my grant is completed I hope to stay in my placement school. Since I am a credential teacher back in the United States I was offered a position to continue building the CLIL (Content and Language Integrated Learning) Program. One of the reasons why I want to stay in Taiwan is to continue my own language learning journey. Taiwan is a country with many opportunities to learn Chinese. I am currently applying for a language scholarship through Taiwan's Ministry of Education. After my time in Taiwan, I hope to apply to PhD programs in Education Policy which will give me the tools to perform research to advocate and help other first-generation and underserved students thrive within educational settings in the US and abroad.
What have you enjoyed most about the program? As an educator, the most exciting part about the ETA program is the opportunity to collaborate with my fellow local teachers. Through my grant, I have been able to have meaningful conversations, shared best teaching practices, and planned lessons with Taiwanese educators. These exchanges have helped me expand my teaching methodologies and knowledge of the Taiwanese educational system thus helping my continuous goal of helping students achieve their educational goals.
What was the most challenging aspect of the program? The most challenging aspect of my experience as an ETA has been adapting to a completely different culture. Upon arriving in Taiwan I soon realized the importance of keeping a flexible disposition. Taiwan is culturally rich with many beautiful traditions which do not always parallel our way of living and working back in the US. Organizations such as schools, corporations, and society as a whole operate in ways that might seem contradictory to our western standards, nonetheless these organizations thrive. I have learned to keep an open mind and to learn a different approach to solving problems.
How has Covid-19 impacted your experience? Because of the Covid-19 pandemic, my Fulbright scholarship was shortened from eleven months to six. Nonetheless, I am extremely grateful to have gotten the opportunity to participate in my grant. Taiwan is one of the few countries which did not cancel their 2020-21 Fulbright program. Because Taiwan had an incredible response to the pandemic we are able to teach (in person) and travel to and within Taiwan.
What advice do you have for future applicants? Utilize your support system at LMU during your application process! I applied to the program twice, the first time I felt so intimidated by the name "Fulbright" that I did not use my resources properly. After reflecting and feeling the disappointment of rejection, I realized that one of my strengths as an applicant is relationship building–I thought of all the incredible professors, mentors, and friends I had developed at LMU and beyond. While some of my professors were excellent editors, others could write me an exceptional letter of recommendation, and there were even those mentors who were best suited for emotional support whenever I needed to be railed back if my imposter syndrome got in the way. So I will say, don't be afraid to reach out to others for support, and remember to utilize your strengths and those of your support system to your benefit.
What would people be surprised to know about you? I have studied abroad three times. Once during my undergraduate program (United Kingdom). At twice while at LMU's School of Education (Philippines and Mexico). So that is why I feel the Fulbright program was such a perfect match for me. I have a deep passion for cultural exchange. Also, I hope to also get to study abroad while getting my PhD.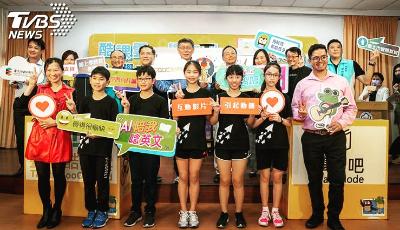 Caption: Picture taking after a press conference where I got to perform a skit with some of my Taiwanese students in front of the major of Taipei.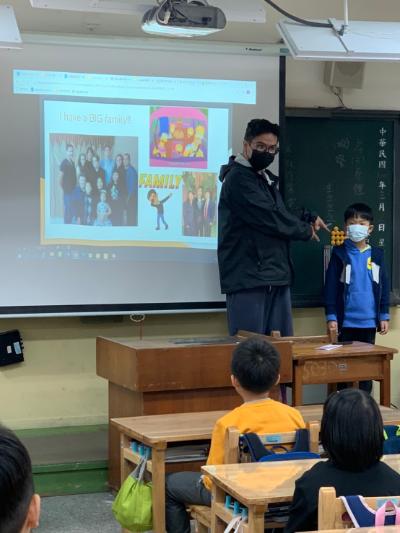 Caption: Teaching one of my 1st-grade classes at Taipei Municipal Ming Chuan Elementary School.
----------------
The Fulbright U.S. Student Program offers research, study, and teaching opportunities in over 140 countries to recent graduates and graduate students. For more information, visit https://us.fulbrightonline.org/fulbright-us-student-program or contact ONIF.