ONIF Student Spotlight
October 25, 2021
Name: Fassa Sar
Pronouns: She/her/hers
Degree: BA Political Science
Graduation Date: May 2018
Fellowship Award: 2021 Fulbright/University College London Entrepreneurship Award. UCL's Entrepreneurship MSc (with a specialization in technology) is for those looking to start a high-impact business.
What are your current or future career plans? During my master's program at UCL, I will be building a matchmaking platform that will focus on connecting filmmakers with their business collaborators, such as producers and financiers. This platform will focus on emerging filmmakers that are the furthest from opportunity and minimize barriers within the global film and television industry.
What have you enjoyed most about the program? It's been 2 months since the start of my Fulbright Program and so far it has been incredibly inviting! The UK Fulbright Commission has been so helpful in supporting the students' move to the United Kingdom. From recommending which phone plans to have to which UK Banks to set up, they have been right by our side to help us get set up in the UK. The program has also just begun a research presentation series called "Across the Pond" from past and current US-UK scholars. Through this series, we can learn about different areas that focus on healthcare, education, national parks, sports, and so much more. I am moving into the third week of my graduate program at UCL and it has been so interesting seeing the similarities and differences between education in the UK and America. Such as the grading system or the approach to teaching, I have found that overall it is much more relaxed but still incredibly rigorous. My cohort at UCL is also incredibly diverse, 35 nations are represented in my selective cohort of just 65 people. It's truly a cultural exchange and I am very excited to continue on this journey!
How has Covid-19 impacted your experience? Currently, in the United Kingdom, the restrictions have been minimized these past few months. In London, the neighborhoods have been quite vibrant and busy since I have been here. However, when I arrived in the country, I had to take multiple COVID tests before and after landing in the UK. In addition, the UK government-mandated COVID tests to make sure I was safe to travel. These rules are often changing, given the severity of COVID in the United States. Some arriving into the UK must include quarantine/self-isolate for ten days at a hotel only. On campus, each person is expected to wear masks when walking around freely and in the classrooms unless instructed that it's ok to take masks off. However, my experience has not been heavily impacted by COVID (hopefully, it stays this way!)
What advice do you have for future applicants? I would recommend working on the application as early as possible to have ample time to reflect and research the program, school, and location of your Fulbright. I reflected heavily in the early days of the application process and asked hard questions such as why would I be a great candidate and how could I positively impact the world after the Fulbright experience. These reflection questions prepared me to write my Statement of Grant Purpose and Personal Statement extensively. In addition, I would highly recommend getting in touch with the Director or Chair of the department of the master's program you are pursuing as early as possible. The chair can give insights into the program and overall application process for the university and the Fulbright application. Many of these department heads choose the candidates on behalf of the university. I felt like speaking with the Department Chair gave me an advantage and helped me better understand what the school was looking for when choosing candidates.
What would people be surprised to know about you? I changed my career pathways over four times throughout college and post-grad! I didn't think that I would be the best candidate for Fulbright because it was almost too difficult to craft my story for my personal statement. However, by the time I finished my application, I realized that despite my various career pathways, I have a common thread that I have stayed true to, and I am excited to continue to explore that with this upcoming Fulbright experience. I would advise prospective Fulbright applicants to be honest on the application and not shy away from your tumultuous journey. Share it proudly!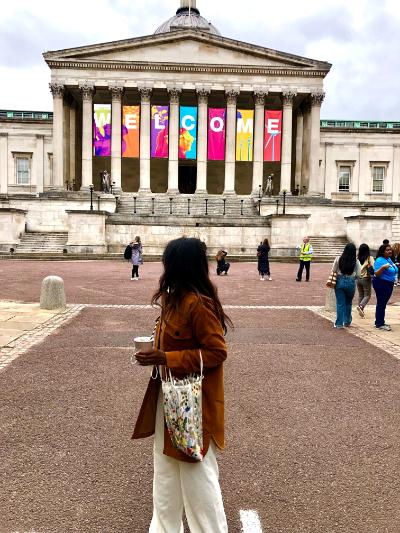 Caption: Fassa seeing the UCL campus for the first time.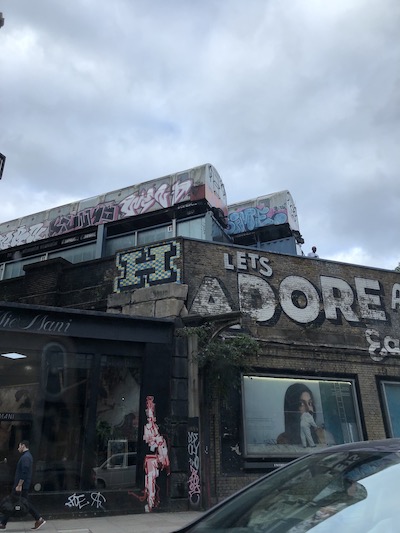 Caption: A historic part of the city, the East End - home to many of London's historic people's revolutions including the Suffrage movement.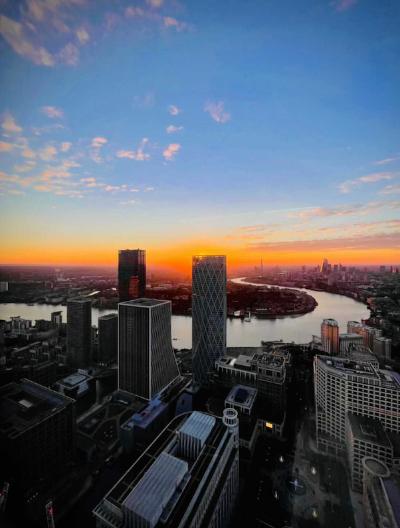 Caption: Views from the UCL Canary Wharf Campus.
----------------
The Fulbright U.S. Student Program offers research, study, and teaching opportunities in over 140 countries to recent graduates and graduate students. For more information, visit https://us.fulbrightonline.org/ or contact ONIF.