ONIF Student Spotlight
March 18, 2022
Name: Jenni Mendez
Pronouns: She/her/hers
Degree: MA Higher Education Administration
Graduation Date: May 2019
Fellowship Award: Fulbright English Teaching Assistant Award to Romania
What are your current or future career plans? My Fulbright fellowship has reminded me of the beauty and importance of cultural exchange, which I hope to continue promoting through a role in international education and through my continued graduate studies (I am currently waiting to hear back from doctoral programs).
What have you enjoyed most about the program? I have enjoyed finding a community and home in a country that was once so foreign to me. My Fulbright cohort and I, for example, have stayed in touch and planned trips around Romania. Taking Romanian classes has also allowed me to immerse myself and soak in my surroundings. Likewise, I love the connections that I have made from the history I have learned about Romania/Europe and the places I have visited.
What has been the most challenging aspect of the program? The most challenging aspect for me has been completing the program during a global pandemic. However, I knew the extra layer of adaptability and flexibility this experience would require when I accepted my grant.
How has Covid-19 impacted your experience? In following local restrictions and guidelines, many activities and establishments have been limited and/or changed from one day to another. Nevertheless, I have found ways to cultivate friendships, such as hiking in the Carpathian Mountains.
What advice do you have for future applicants? I would recommend traveling with an open mind and heart. View your cup as half-full, rather than half-empty. Be a cultural chameleon; try the local food even if just a bit, try to learn the language even if just the basics, and try to find a routine that works for you. I believe an experience is what you make of it so I hope you have an amazing one, I know I am!
What would people be surprised to know about you? Fun is quantifiable and I enjoy type 2 fun- "Type 2 fun is miserable while it's happening, but fun in retrospect." Example: hiking 10+ miles in the Carpathian Mountains.
Additional comments. I am very thankful to have visited some of Romania's Seven Wonders including Bran Castle, Peleș Castle, Palace of the Parliament, and Corvin Castle.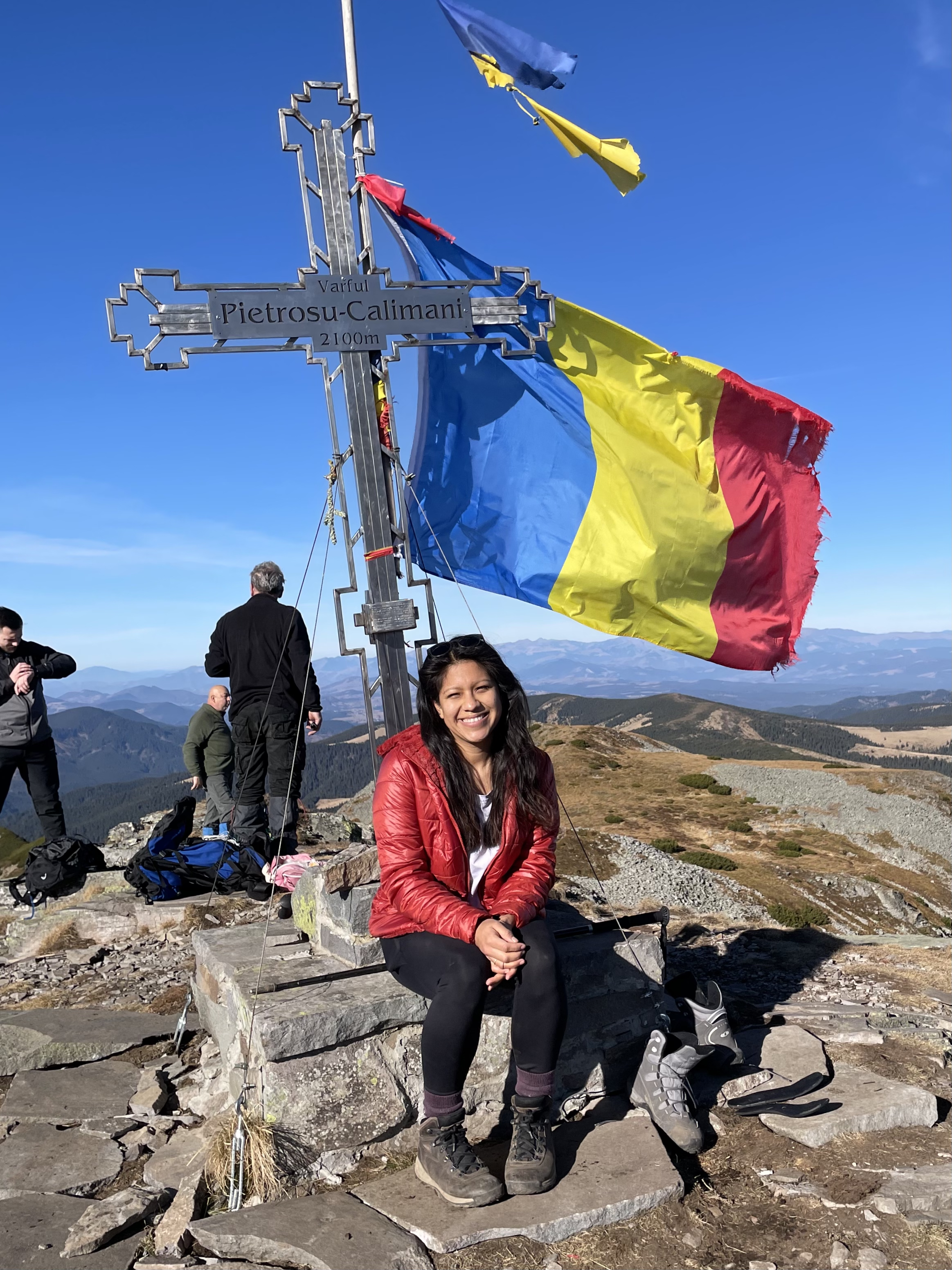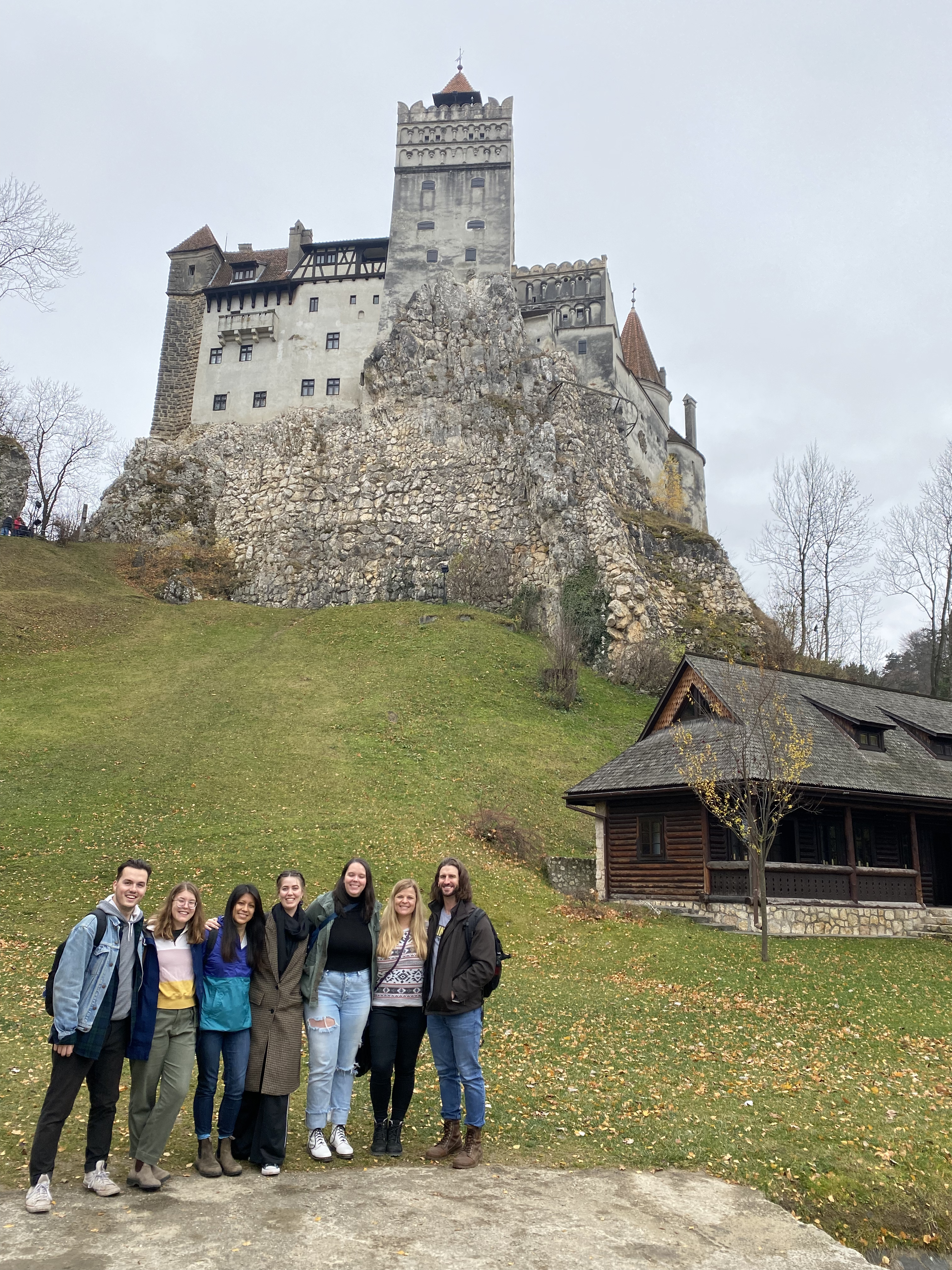 Captions from top to bottom: Pietrosu Călimani is located in the Carpathian Mountains, which weaves through Central and Eastern Europe. Bran Castle is located in Transylvania and is more known as Dracula's Castle.
----------------
The Fulbright U.S. Student Program offers research, study, and teaching opportunities in over 140 countries to recent graduates and graduate students. For more information, visit https://us.fulbrightonline.org/, or contact ONIF.